Awards on certification
Awards on certification
Awards on certification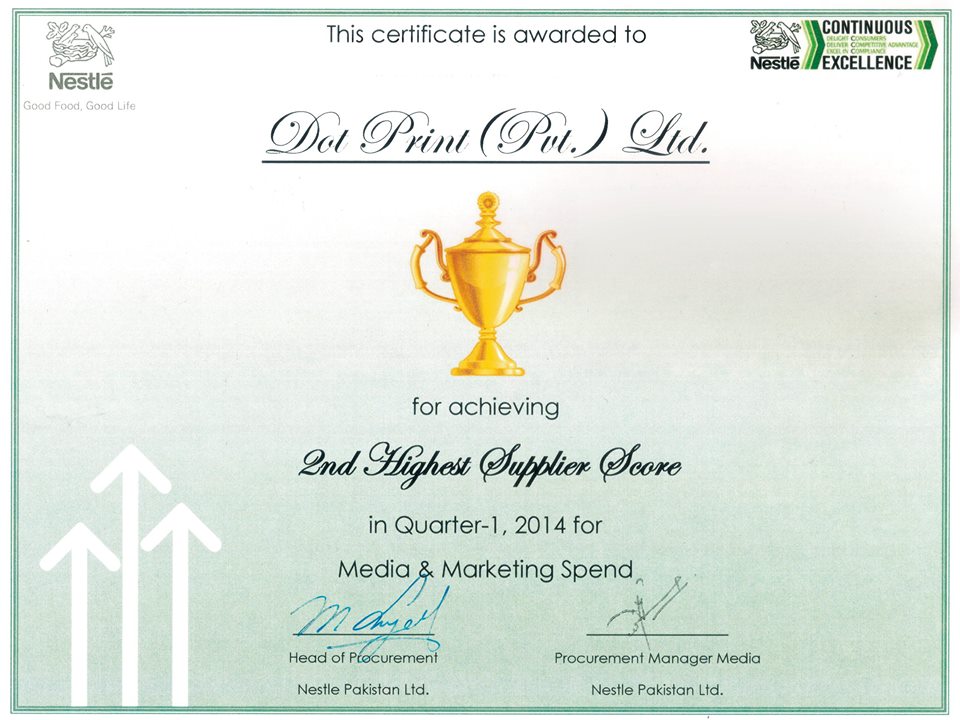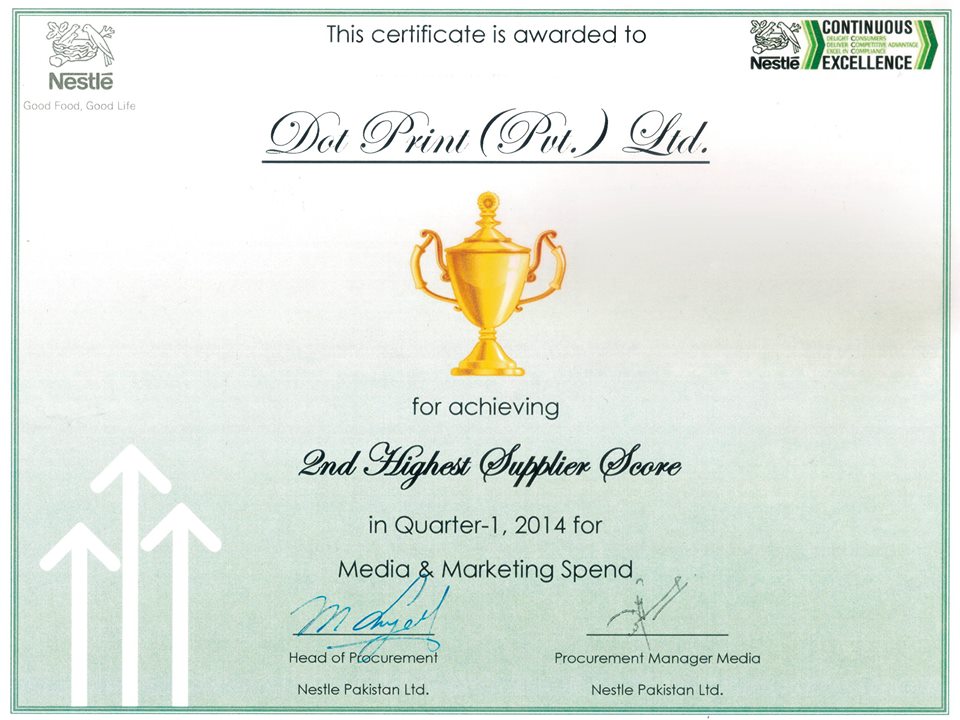 EXCELLENCE AWARDS / CERTIFICATE
1. Lahore Chamber of Commerce Membership Certificate (August 2005).
2. Consumers Choice Award (in Offset Printing) Instituted by CONSUMER ASSOCIATION OF PAKISTAN (CAP) (July 2005) at KARACHI.
3. Pakistan Association of Printing and Graphic Arts Industry Membership Certificate (June 2005).
4. Certificate of Incorporation by SERVICES and EXCHANGE COMMISSION OF PAKISTAN (May 2005) at LAHORE
5.Expertise and Services Award (November 2004) by Women Chamber of Commerce & Industry (WCCI) on WCCI's 2
nd
Lifestyle Exhibition in
MARRIOTT, 
ISLAMABAD.
6. Outstanding Participation Award by Print Pak (March 2004), under the auspices of PAPGAI (Pakistan Association of Printing & Graphic Arts Industry).
7. Best Coordinator ABC Award (25
th
October 2003) at SHELTON HOTEL, GUJRANWALA.
8. President of Pakistan Appreciation Award 2003, for holding the second smallest hand written Qur'anic Exhibition in ISLAMABAD.
9. Best Business Excellence Award 2000. Daily Jang.
10. Best Printing Award 1995-96 Rank Cosmetics (Pvt) Ltd.   (Envoy)
NEWS & EVENTS
March 11th, 2022
Finding the appropriate colour in the realm of printing is far from an exact science. Each ink and printing procedure pr..[]
> >More Read